Alternative rock and hip-hop collide in a brand new festival on Clapham Common. London, get ready for ALT+LDN!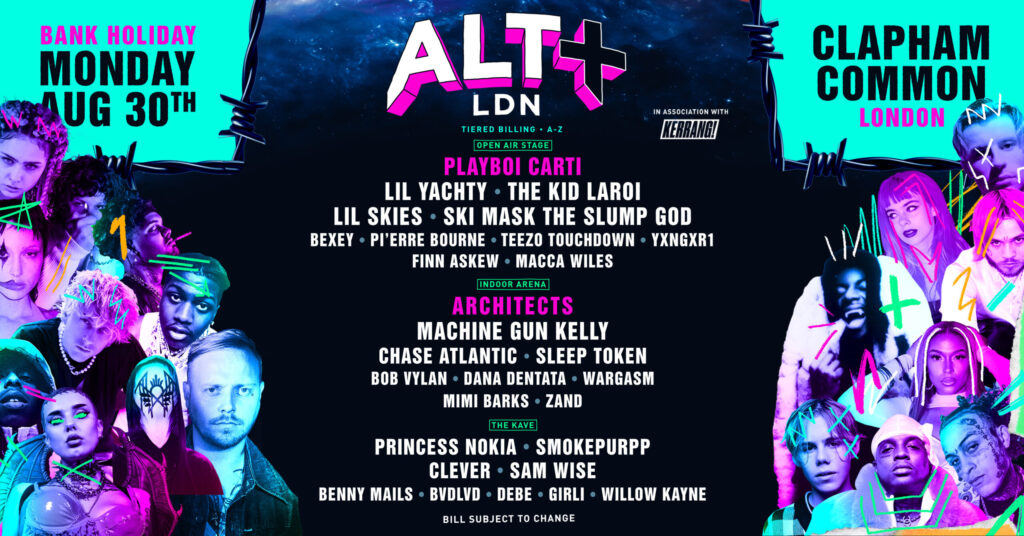 Bank Holiday Monday got even more excited with the announcement of a first alternative rock & hip hop festival in London. Taking place on August 30th 2021 on Clapham Common, don't miss out your chance to see the best of the best. With headliners including Playboi Carti, MGK or british metlacore favourites Architects, there's a lot to pick from.
Stay tuned for more band announcements and get your tickets here!