After 5 long years, London was round for a long-awaited performance by the renowed punk-rockers Rise Against, at no other place than the most legendary London venue. The Brixton Academy was electric on November 21 as Rise Against took the stage for an unforgettable night of music.
From the moment they stepped onstage, the band had the sold-out crowd in the palm of their hand. Lead singer Tim McIlrath, backed by bassist Joe Principe, Zach Blair on the guitar, and drummer Brandon Barnes, delivered a performance we won't be forgetting for a while. The crowd was filled with energy and excitement as the band opened with their hit single "Re-Education (Through Labour)".
The Chicago-based rockers, who have been a mainstay in the punk rock genre since their formation in 1999, didn't miss a beat as they tore through a high energy set. Five thousand people lucky enough to witness the capturing performance that Rise Against brought to London on their current NOWHERE GENERATION European Tour didn't miss their chance at jumping and singing along. A powerful set that showcased the band's impressive musical talent. One can only call this a testament to their longevity and how they continue to bring their unique sound to life.
"It wouldn't be a Rise show if we didn't have our fists in the air!"

"Say it with me, RISE! RISE! RISE! RISE!"

– Rise Against lead, Tim McIlrath
Lead singer Tim McIlrath's voice was in top-notch form as he sang the lyrics that have become an anthem for so many of us. The band followed up with a string of hits from their extensive discography, including "Savior" and "Prayer of the Refugee". The hard-hitting lyrics and politically charged sound Rise Against is so well known for had the audience screaming and singing along to every song. A heartfelt acoustic version of "Swig Life Away" left the crowd singing along in unison with passion that was truly infectious, and ensured the emotion was tangible in the entire room.
Brixton Academy, one of the most famous venues not only in England, had the pleasure to host this fabulous spectacle of a show. A gorgeous venue is simply asking for great acts, and Rise against certainly didn't disappoint. Their stage presence, the impressive lighting and visuals, and ever-present fists in the air have all only added to the overall atmosphere of the show.
The band also gave some of their deeper cuts the spotlight, playing fan-favourites like "Satellite" and "Hero of War". Lead singer Tim McIlrath was in fine form, belting out vocals with a signature mix of aggression and emotion. The band even took a moment to thank the audience for their support "I want to thank you for being so patient," McIlrath said, "This is why we keep coming back to London, it's one of our favourite places."
Rise Aganist's performance was nothing short of spectacular, and it was clear that the band had put their heart and soul into every song. We may have had to wait 5 years for the band to return to the UK's capital, but good things come to those who wait. And in the case of Rise Against, good is an understatement.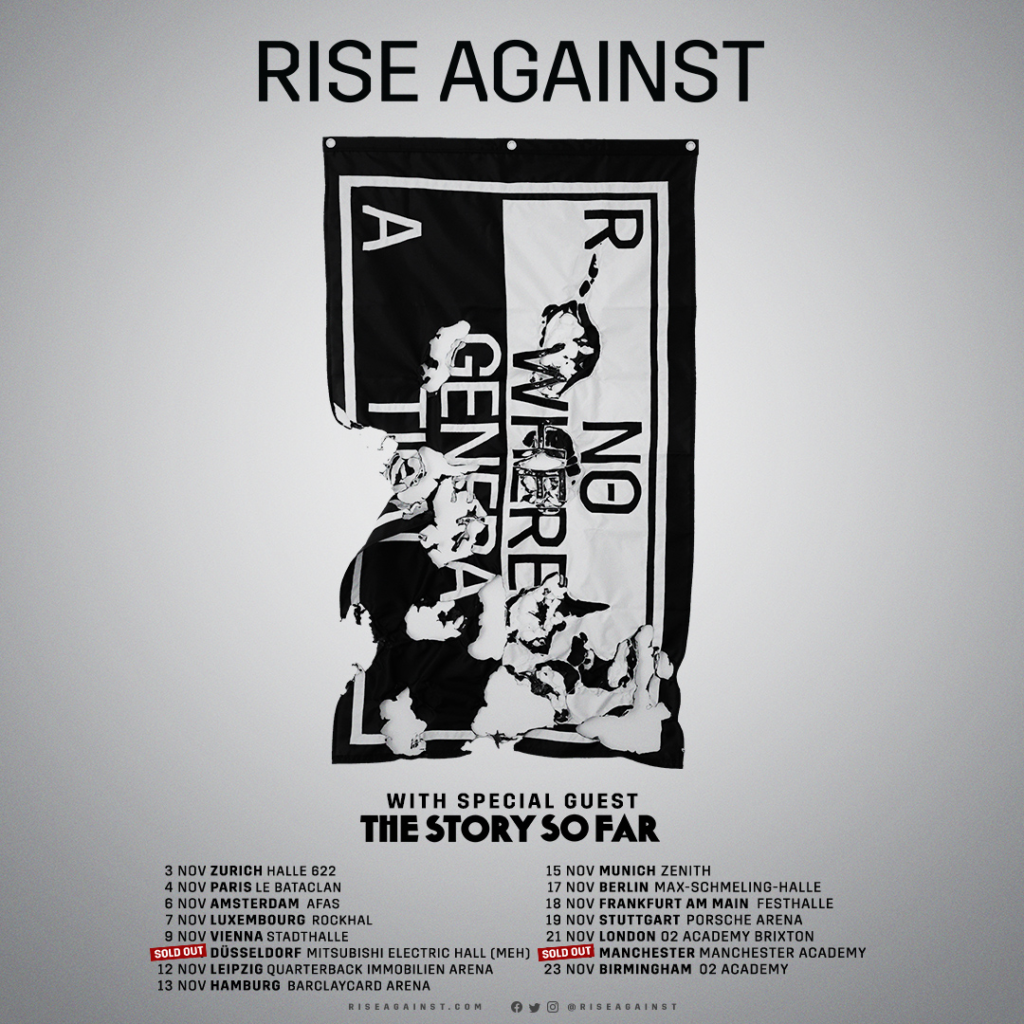 Written by Kris Kimlickova