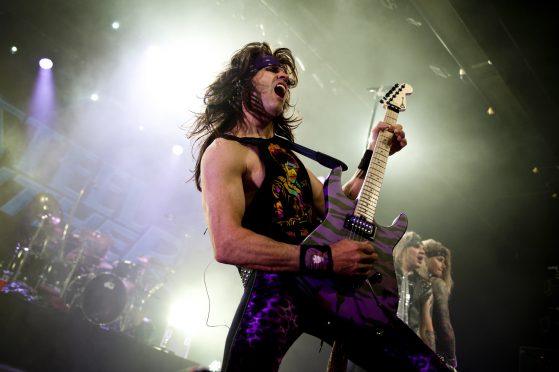 Bring Me The Horizon in Antwerp on a Friday night, sounds like the perfect scenario for around 5000 different teenagers! But firstly they had to discover Yonaka and The Fever 333.
The relatively new 'supergroup' The Fever 333 (consisting of former Letlive vocalist Jason Aalon Butler, former The Chariot guitarist Stevis Harrison and Night Verses drummer Aric Improta) brought an avalanche of energy to Antwerp.
With a lot of new teenage concert goers attending, The Fever 333 proved to be the perfect support band for BMTH; They did not only charm the crowd with their enthusiasm and humor, but they also delivered a whole new experience with their path of destruction.
Bring Me The Horizon picked the crowd back up exactly where The Fever 333 left them; in their party vibe! They already started dancing during the intro-tune .. and never stopped.
With their extensive discography, BMTH focussed on bringing their newer songs and played hit after hit, alternating from heavy to soft songs with an acoustic song ("Drown") as icing on the cake!
With an amazing show, Bring Me The Horizon demonstrated that they are so ready for their second spot on the Rock Werchter line-up.