Tuesday night is a party night! Well, not always, but February 4th certainly proved that to be true (at least for anyone at the Islington Academy)!
American punk rock band from Pittsburgh, Pennsylvania, made a stop in London on their current EU/UK tour on support of their newest album '20/20 Vision'.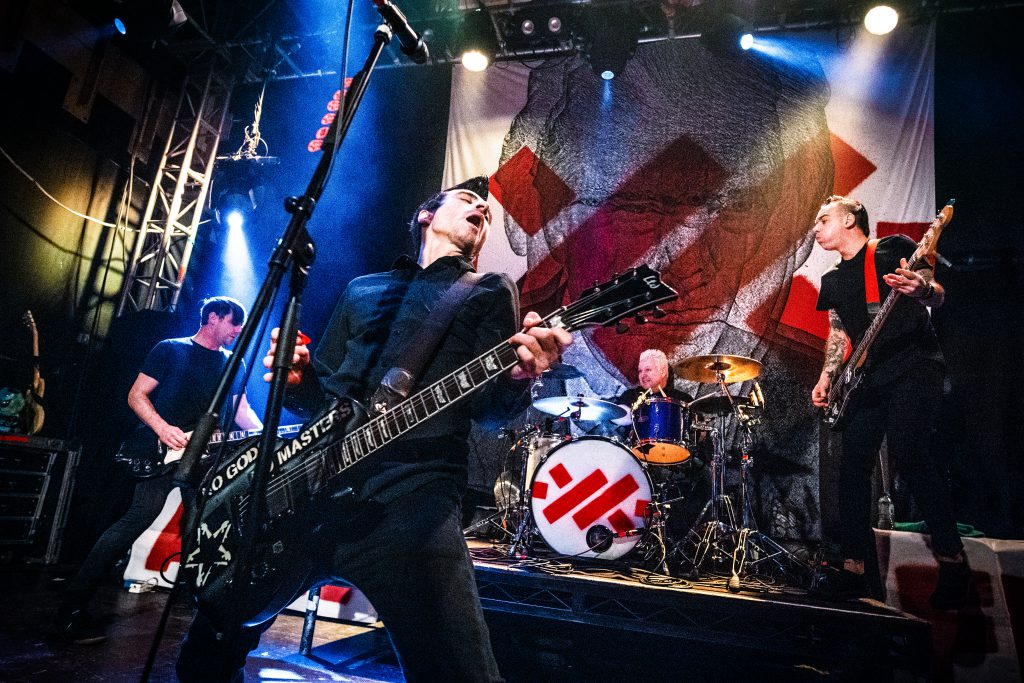 And with a band like Anti-Flag, known for its politically charged lyrics and activism, there was no doubt the show would be filled with them voicing their opinions on these topics. This proved to be true even before the headliner came on stage. The Creepshow, a canadian psychobilly band, that's been supporting Anti-flag on this tour, joked about the UK's hottest issues – Brexit and the Royal Family.
"We are Canadian and we're accepting immigration applications for after Brexit. We've already got three – Prince Harry, Meghan, and the baby. Come join us! You can all fit in our van."

Being lucky enough to have seen Anti-Flag multiple times in the past few years, I personaly don't think they are capable of dissapointing. We might as well make that into a scientific fact. I mean, not one of the shows I've seen over the years was short on any of the aspects that make a good show. High quality music? Check. Contagious energy? Check. The entire crowd having the best of times? Triple check.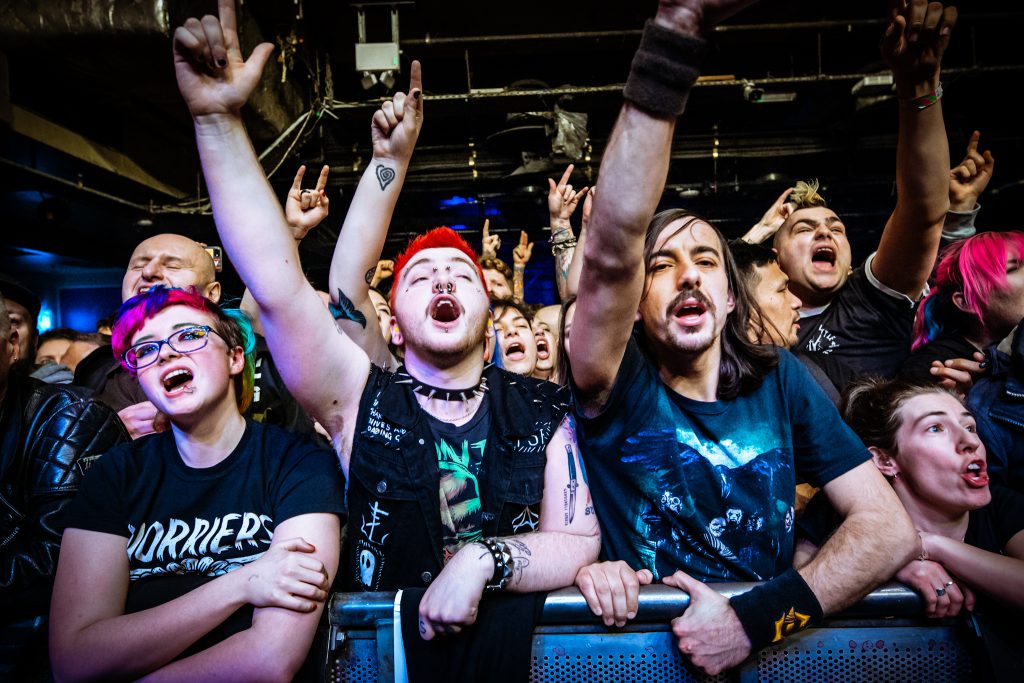 I don't think London has ever seen this many jumps. Ever. Well, at least not since the Summer Olympics in 2012.
But anyways. The energy Anti-Flag brought to the Islington Academy was undescripable. However, moshpits, sweat, and "middlefingers in the goddamn sky" surely speak for themselves. And you know it's a good show when even the bar staff (and other people who simply need to be there whether they like the music or not) are singing along, banging their heads to the music, and genuenly having a great time.
"I had very high expectations and right now I'm having so much fucking fun with you! So thanks for being here."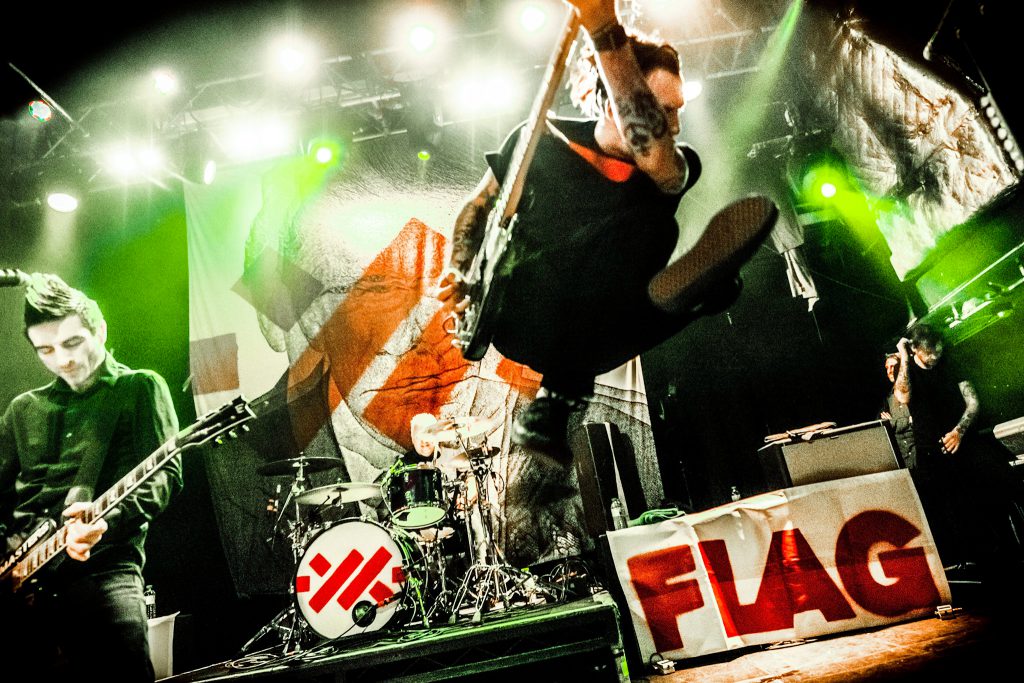 My mom would most likely not approve of the band's use of swear words, not realizing however, that they are actually flipping off all the bad in the world. And I have so much respect for a band that uses their voice to help build a better world (no matter how many varieties fo the word 'fuck' they use in the process).

"Tearing down walls instead of building them up, that's when we build a better world."

But don't get me wrong! It all goes perfectly with who the band is, as well as what they stands for. And there is certainly not many things better than being able to chant "Fuck police" at the top of your lungs with a room full people. In a room with no space for racism, sexism, homophobia, xenophobia, war or anything else.

"Dance away the bullshit! Dance away the violance! Dance away the fear!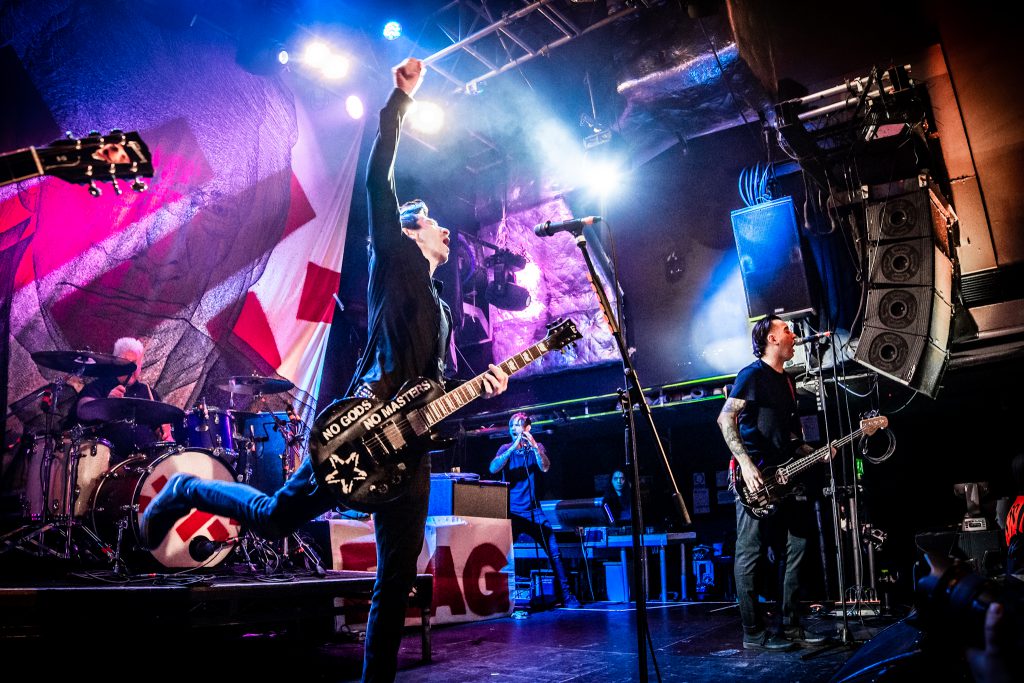 Photos and Words by Kris Kimlickova