(Wales, UK) – November 17th, 2019


There was a Ghost sighting in Cardiff!

Swedish rock band Ghost made a stop at Motorpoint Arena on their current UK/EU run with metal group Tribulation , and hard rock psychadelic band All Them Witches. Cardiff may have only been the second date of The Ultimate Tour Named Death, but it surely made for a great start of the tour!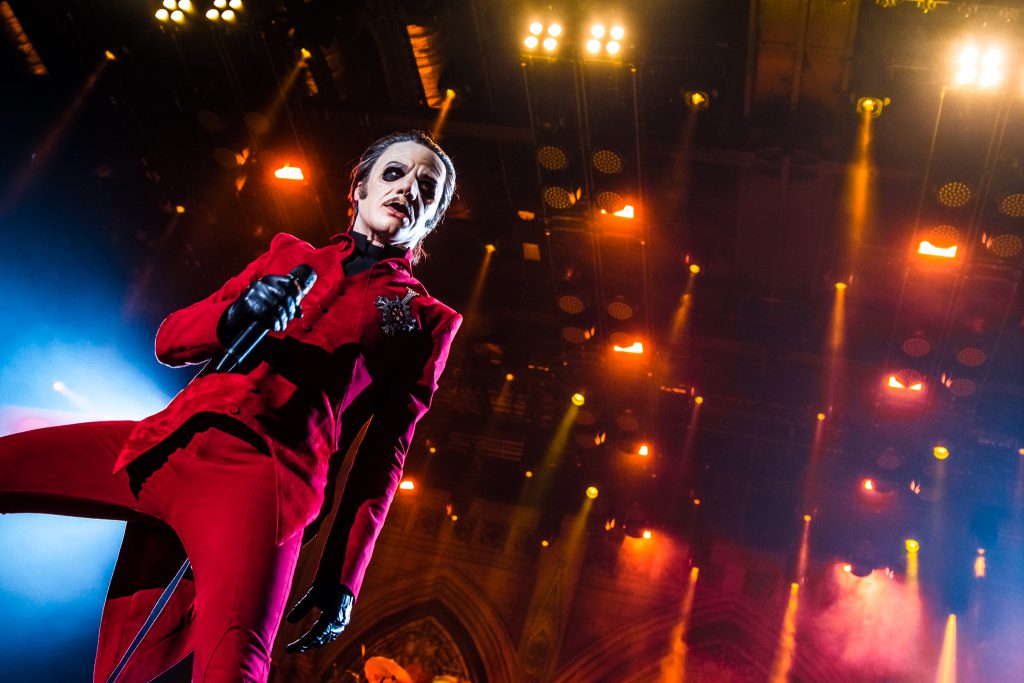 A massive church-like background, with distinct stained windows, is a well known part of any Ghost performance.
But what takes the cake for the band's most recognizable feature is surely their eccentric on-stage presence. The band's frontmen Tobias Forge, who currently portrays a character of 'Cardinal Copia', performs in a mask with typical black eye makeup and multi-coloured eyes, and is accompanied by the Nameless Ghouls disguised by horned silver face masks.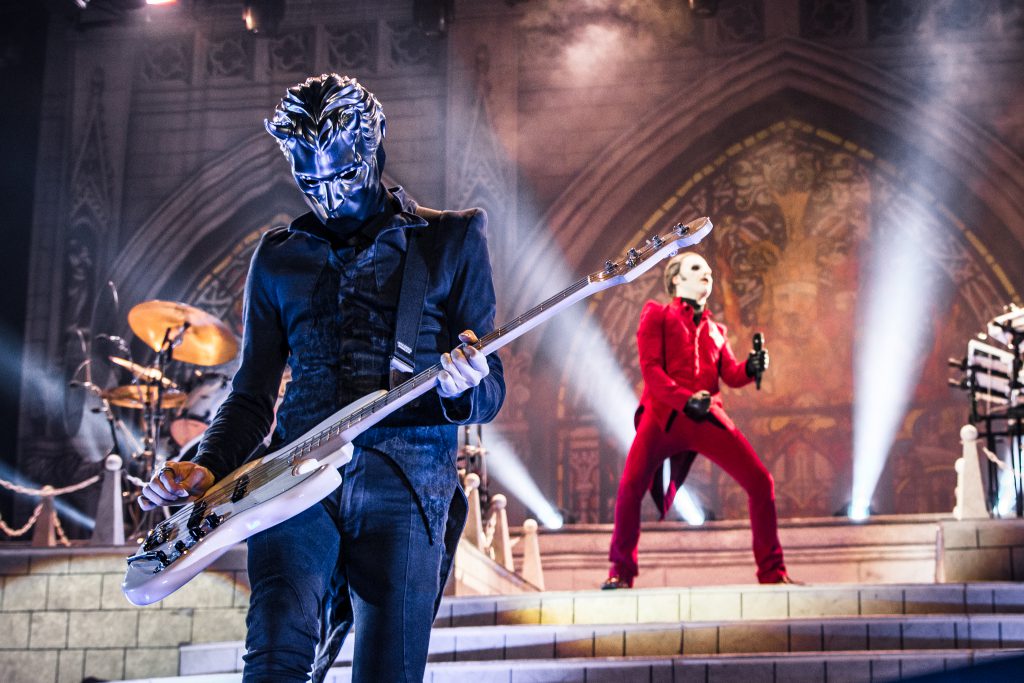 Suspense mixed with excitement. Screams of the 5.000 cap arena. Crowd filled with people wearing ghoul masks, and Cardinal Copia inpired make-up. Everything one could see (and hear) as the invisible countdown to the beginning of the show started ticking. Then all the lights went off, teasing the fans, who were inpatiently waiting for the band to come on stage. And once they did, the crowd went frantic…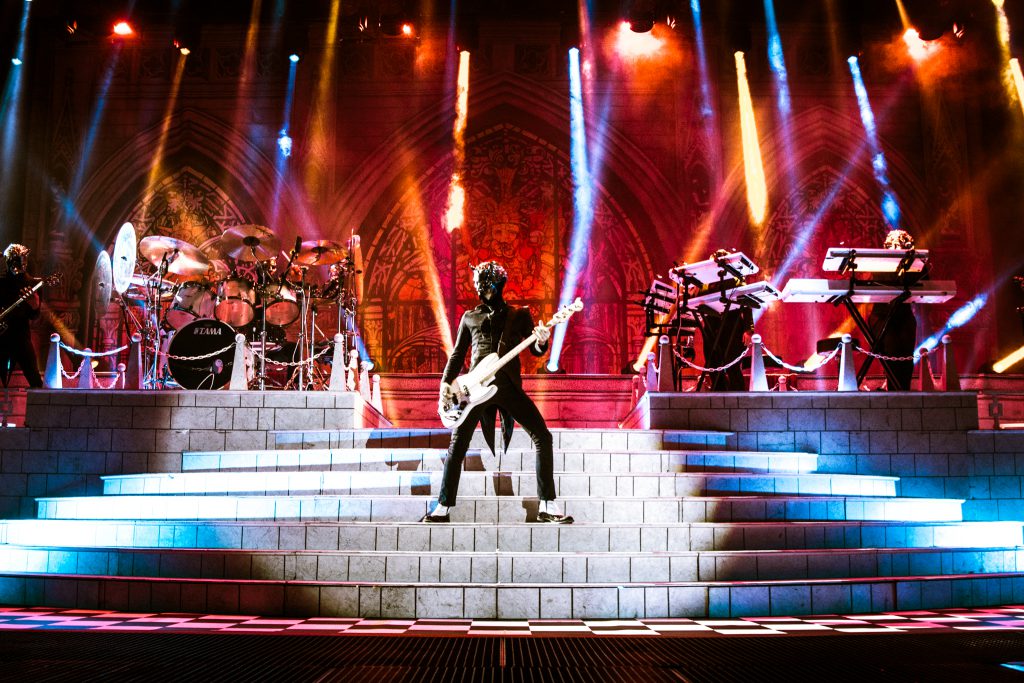 Ghost's energetic performance didn't leave anyone simply standing around.
The may have not talked much. But the power this band had over the crowd was undoubtful. Laughter was everpresent whenever the band stoped inbetween songs to talk to the crowd. And not only they could make the whole crowd go completely silent, they just as easily managed to make them scream at the top of their lungs by a simple swing of a hand.


All the spectacular visuals brought to the Welsh capital made sure no one left dissapointed by neither the musical, nor the visual side of the show.
Ghost's extramely ambitious tour had everything you could imagine.
From the striking light show, on-stage visuals, and multiple costume changes, to the fire guns and confetti. Ghost had it all.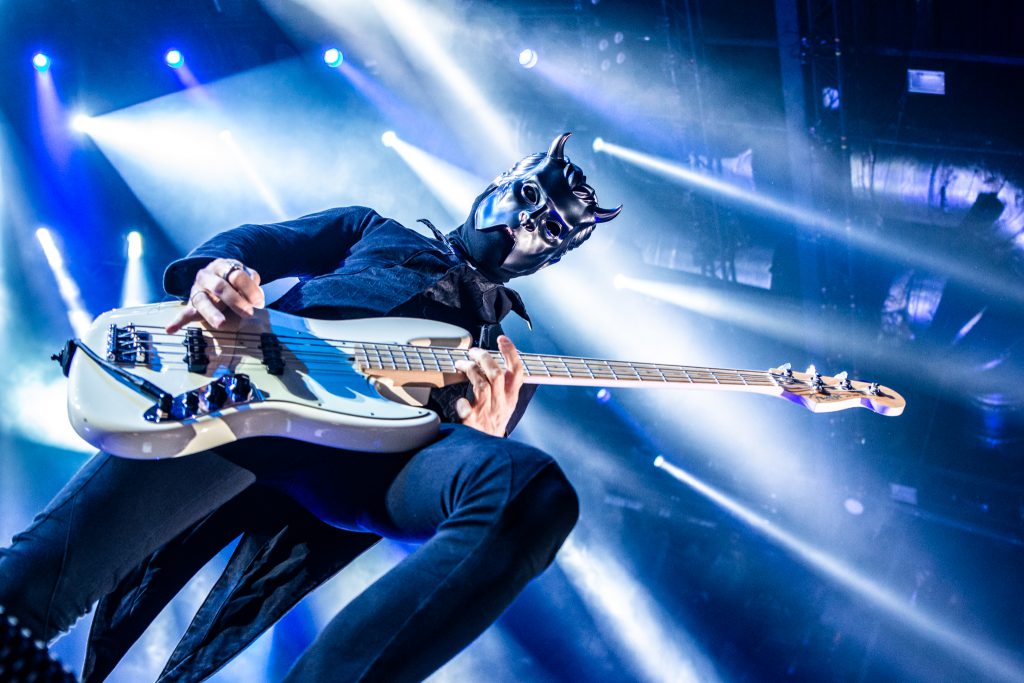 Photos and Words by Kris Kimlickova