November 25th, England UK


Australian hard rockers Airbourne brought a sweaty show to one of the Bristol's biggest venues. In support of their brand new album Boneshaker, the group was joined on their extensive UK tour by Nashville's rockers Tyler Bryant & The Shakedown, and Sheffield's very own Cellar Door Moon Crow.
I have to say I was really excited to see this band live, whether it was from a photographer's perspective, or a music fan's point of view.
For an artist, having your own distinguishing look can be as important as having a unique sound. Especially nowadays with social media being a big part of any band's presence. And I personally think it's astonishing when you can look at a picture, and recognize the band instantly.
And Airbourne is one of those bands for me. Even before, back when I only knew OF them, I could somehow still tell it was Airbourne from almost any picture. And that always kind of drove me to this group.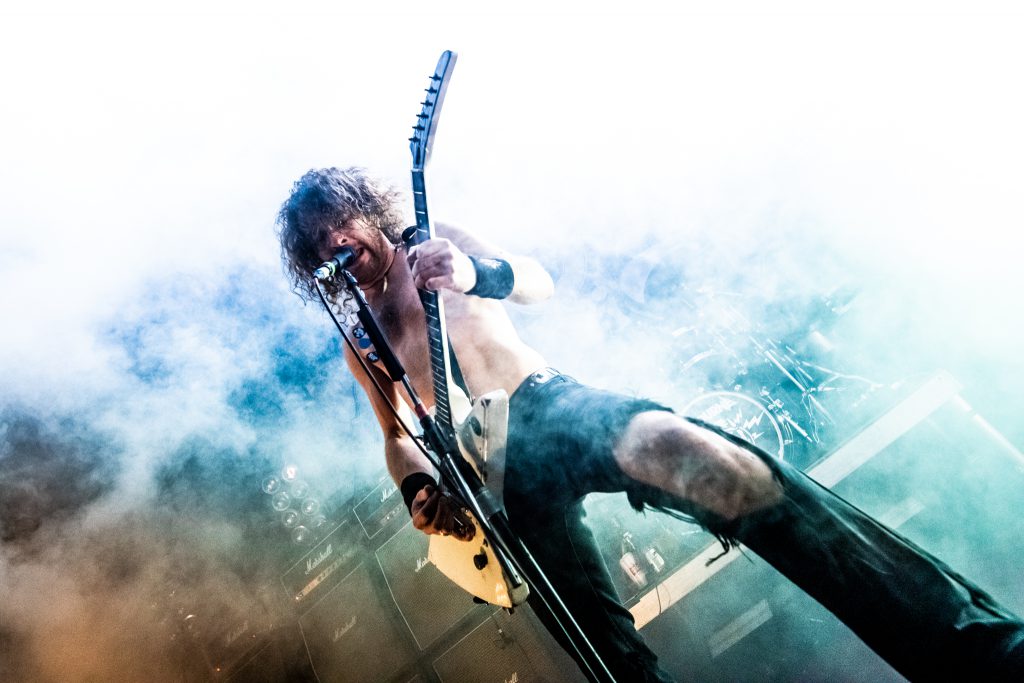 A friend of mine told me a while ago that Airbourne reminded him of AC/DC. And after this show I quite understand what he meant.

They brought fast paced, energetic show from the very second they come on stage. They certainly have this positive vibe and good energy going on around them, along with the amazing tunes that simply won't leave you still. Whether the band's playing on stage, or in the middle of the 1.600 crowd.
A crowd consisting of both, young and old. You could see middle aged men crowdsurfing and enjoying themselves like they were teens once again.
An amusing sight for people around, but possibly less enjoyable for the security team.