When it comes to music festivals, BeNeLux is the place to be! We're starting the festival season at Paaspop, taking place in Schijndel, Netherlands from 30th of March to the 1st of April. With so many great bands showing up at this year's Paaspop, here is a look at five must-see artists for this year's event (click here for the full lineup).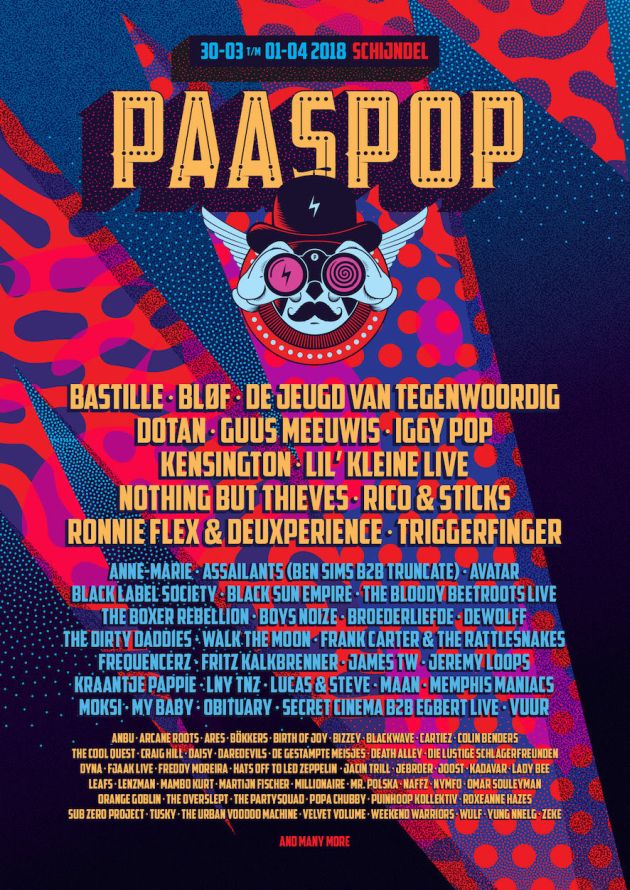 Kensington
Rock band from Utrecht, The Netherlands.
KADAVAR
A rock band from Germany, known for their retro sound incorporating psychedelic rock and stoner rock.
Frank Carter & The Rattlesnakes
English punk rock band formed in 2015 by former Gallows and Pure Love frontman Frank Carter.
Nothing but Thieves
English alternative rock band.
Jeremy Loops
South African singer-songwriter.